A warm welcome to the John Mung Program's website!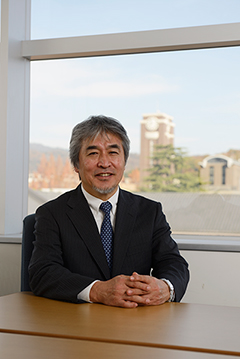 A warm welcome to the John Mung Program's website!
In 2012, Kyoto University launched Global Frontier Project for Young Professionals, the John Mung Program. By providing a wide range of overseas opportunities, the John Mung Program aims to enhance the global leadership capabilities of its young researchers, staff, and students. With the rapid expansion of globalization, higher education and research are facing constant challenges amidst economic, political, and social forces that demand an array of expertise, talent, and institutional leadership. One of the key aims of the John Mung Program is to support the leadership development of its enthusiastic young members by enhancing their international experiences and global knowledge.
The program is named after the Japanese sailor, Nakahama Manjirō (1827–1898), also known in English as "John Mung." Rescued at the age of fourteen by an American whaler after a terrible shipwreck, Manjirō became the first Japanese to set foot on American soil. With the support of the captain of the whaling ship, he attended a local school in Fairhaven, Massachusetts, and enthusiastically learned English, Math, and Naval Technologies and Engineering. Despite a risk of receiving a penalty on re-entering Japan, a closed country at that time, Manjirō returned to his homeland. The new Meiji government, however, treasured his language skill and valuable knowledge. He was appointed as an English teacher at the Tokyo Imperial College when he was forty two. Inspired by the colorful life story of Manjirō, who played a key role in developing Japan's international relations after overcoming hardships, the program seeks to foster a new generation of young professionals who can bridge the gap between people and communities on a global scale with their individual talents.
The John Mung Program comprises three main programs; one each for young researchers, students, and administrative staff. One of the key features of its strategic framework is to accommodate their diverse needs and allow them to travel flexibly for a short-, mid-, or long-term period with a range of institutional supports. Grants are provided, for instance, not only to young researchers, but also to their departments and laboratories to compensate for their absence. Kyoto University is poised to expand its global impact and contributions as a world premier university, based on academic and professional networks cultivated by its young members traveling via the John Mung Program.
I hope this website will provide a good overview of the John Mung Program, as well as a better sense of our mission and goal. I also hope that we will be able to receive many ambitious applications from our young members, who are willing to explore new global frontiers like Manjirō.
Juichi Yamagiwa
President
Kyoto University